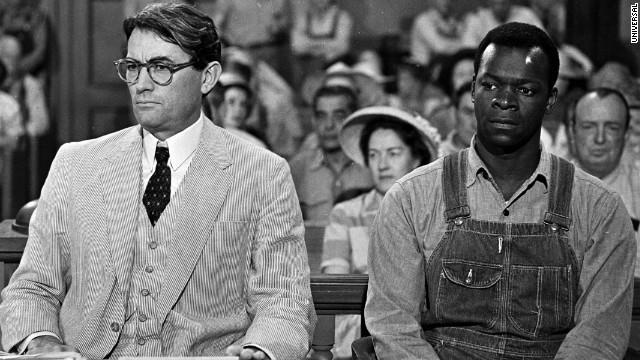 "It's like being a caterpillar in a cocoon, that's what it is," [Jem] said. "Like somethin' asleep wrapped up in a warm place."
~Harper Lee, To Kill a Mockingbird
There have been times in my life that I thought a fire-breathing dragon would be the best thing that could happen to my hometown. At a young age, I was more ambitious, desiring outright invasion, nuclear war, or perhaps a nice plague, just to shake things up. Of course, my conception of these disasters remained mostly in the abstract, literary plane. Once North Korean nukes had eradicated all the cities (not much of a loss), we Appalachians would be left to survive by our wits and discover adventure apart from the conveniences of civilization (think
Red Dawn
, but with Southern accents). What I really wanted was for someone to take our sleepy, complacent town by the scruff of the neck and shove its face in reality.
The South has never taken much to revolution. That fact is both our curse and our protection. While the rest of the country flies over a moral cliff, we remain, clinging to remnants of 1950s culture and virtue. But if a visionary rides into town and suggests some of our customs may be downright wrong, we retreat into reactionary suspicion. We expel the sinners and stone the prophets.
In the process, our Christianity has become so apathetic and hidebound that it has forgotten its very roots, polarizing into ignorant fundamentalism or the milquetoast emergent church. Abandoning our duties, we seek cultural gladiators to represent us on the national stage, observing the combat safely from behind TV and computer screens.
Of course, apathy is not exclusive to the South. It's more ubiquitous than ever in our dying nation, but the South's sin is particular in that it compounds its inaction with hypocrisy. You see, we're supposed to be the Christians, and Jesus had his harshest words for the apathetic religious: "They tie up heavy burdens, hard to bear, and lay them on people's shoulders, but they themselves are not willing to move them with their finger" (Mat. 23:4). But in the South, comfort is the unspoken cardinal virtue. Stability. Security. And therefore, apathy.
As I've grown older and encountered the reality of dragons, I've learned to love safety myself. It's not easy to be out of step with your peers and society, for the sake of justice (an idea which becomes terribly abstract in the moment of danger). It's exhausting and lonely. But being a Christian means we can't and should never be comfortable in this world. We should not disdain but rather expect and prepare for trouble and hardship.
What happens when we don't? Harper Lee knew very well.
To Kill a Mockingbird
is about a man who follows his conscience - but like
A Man for All Seasons
and
High Noon
it is a story which focuses just as strongly on apathy as it does on heroism. When Atticus Finch loses his case in a flagrant act of injustice, his son, Jem, sinks into depression. A tough-minded old lady, familiar with the ways of people, rebukes him:
"I simply want to tell you that there are some men in this world born to do our unpleasant jobs for us. Your father's one of them."
"Oh," said Jem. "Well."
"Don't you oh well me sir," Miss Maudie replied, recognizing Jem's fatalistic noises, "you are not old enough to appreciate what I said."
Jem was staring at his half-eaten cake. "It's like being a caterpillar in a cocoon, that's what it is," he said. "Like somethin' asleep wrapped up in a warm place. I always thought Maycomb were the best folks in the world, least that's what they seemed like."
"We're the safest folks in the world," said Miss Maudie. "We're so rarely called on to be Christians, but when we are, we've got men like Atticus to go for us."
Lee perfectly captures the desire to foist our responsibilities off on others: we've got men like Atticus to go for us. It's no wonder
The Hunger Games
resonates - not because we're a nation of young, scrappy, and hungry rebels, but because we're all willing to elect a chosen one (a "tribute") from among the masses, to lead and intercede on our behalf - feted and celebrated by the media - a sacrifice to keep the wolves away. The everyman remains back in the districts, safe and sound.
It's happening now. We Christians put our faith in politicians who promise to
"protect Christianity,"
in leaders that hawk quick fixes to hard problems, in
celebrities
who seem to make Christianity cool, and in government programs that will spread the consequences of compassion as thinly as possible. Why do we do this? Because compassion always has consequences, and we'd like to leave that side to Christ.
But Christ didn't save us so we could stay home and let him fight our battles for us. Does that sound presumptuous? Well, maybe it does, but it is also doctrine. From the very beginning, God's relationships have served this purpose: "I will bless you and make your name great,
so that
you will be a blessing" (Gen. 12:2, emphasis mine). We are not to be passive observers of evil and mayhem - and if we are - then when our freedoms are wrested from us by a depraved culture,
we will deserve it.
Harper Lee understood about dragons - and many of the same fire drakes she painted so vividly still thrive today: racism, injustice, cowardice, lack of character. We cave to ignorance and populism - the twin results of spiritual laziness - and prostitute our principles at the altar of expedience. The greatest tragedy of
To Kill a Mockingbird
is not unmasked, explicit racism, but the silence of Christians, content that men like Atticus fight their battles for them.
Because, you see, the dragons are already here.
"I'm breathing . . . Are you breathing too? . . . It's nice, isn't it? It isn't difficult to keep alive, friends - just don't make trouble - or if you must make trouble, make the sort of trouble that's expected. Well, I don't need to tell you that. Good night. If we should bump into one another, recognize me."
~The Common Man, after executing Thomas More in A Man for All Seasons
Longish