This is older news, for the latest, check this feed.
Coming soon (Mr. Holmes, Partners in Crime, New Tricks, Luther, Sherlock):
There's been a great deal of excitement in the British detective world lately. Across the pond,
Mr. Holmes
has opened to great critical acclaim, maintaining a staggering 91% positive at Rotten Tomatoes. It opens in the U.S. on July 17th.
Long-retired and near the end of his life, Sherlock Holmes (Ian McKellen) grapples with an unreliable memory and must rely on his housekeeper's son as he revisits the still-unsolved case that led to his retirement.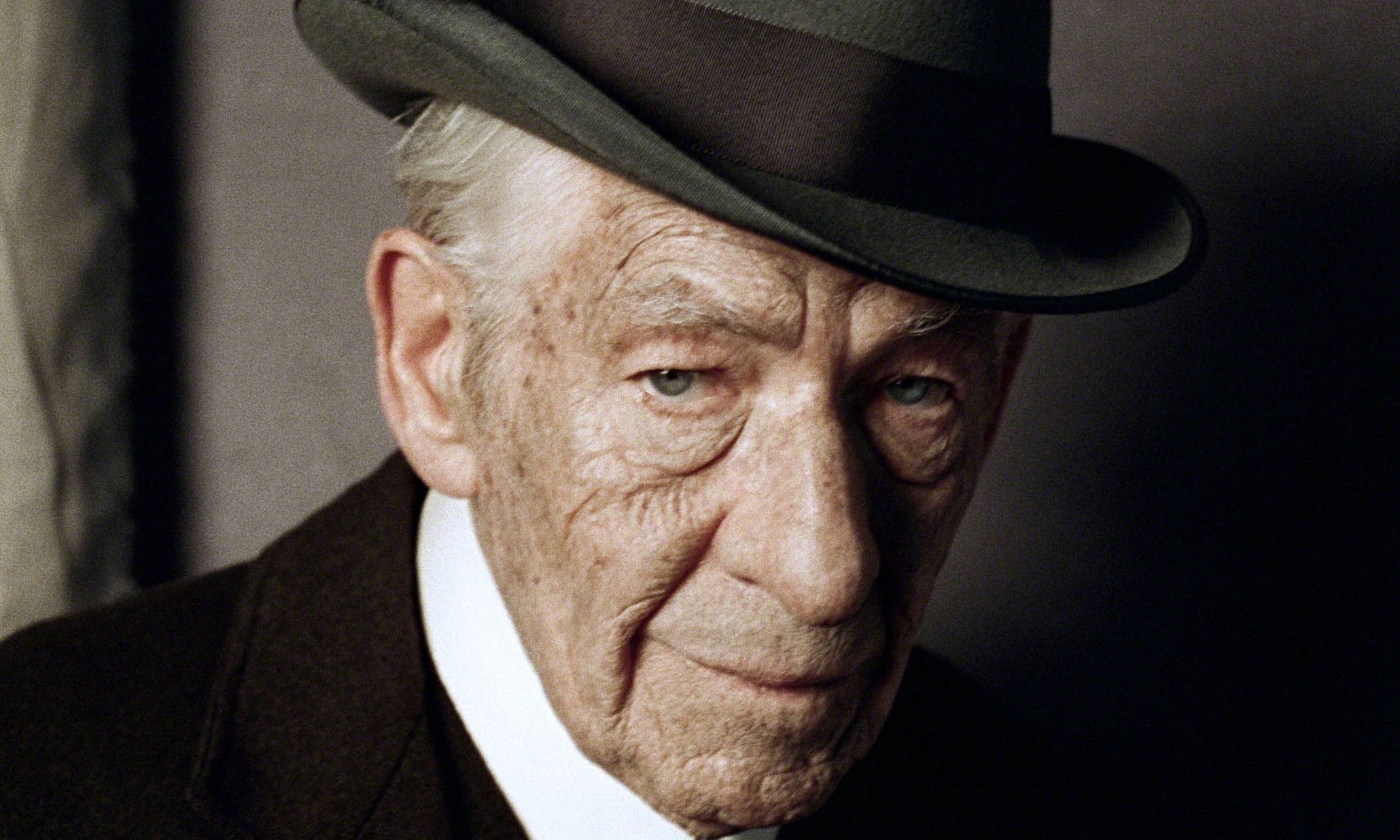 The Tommy and Tuppence Beresford series, based on the books by Agatha Christie and entitled
Partners in Crime
, will be airing this month on BBC1. Meanwhile, it'll be coming to Acorn TV starting September 3. It stars David Walliams and Jessica Raines, consists of six episodes, and is...
Billed as a cross between The Avengers and an Indiana Jones thriller, the first drama, Partners in Crime, stars David Walliams as Tommy and Call the Midwife's Jessica Raine as the imperturbable Tuppence. Scripts are under way for a second run.
Walliams, who was behind the idea for the new series and is keen to avoid cosiness, said last week: "I didn't want a world of pastiche, so the bad guys are really bad. People get killed."
Long-running comedy mystery series
New Tricks
will be ending after its twelfth series, to broadcast this autumn. Initially starring a four-member team, the only remaining original cast member is Dennis Waterman as incorrigible Cockney copper, Gerry Standing. However, he has announced that he'll only be appearing in two episodes of the upcoming ten-episode season, which also stars Tamzin Outhwaite, Nicholas Lyndhurst, Denis Lawson, and Waterman's replacement, Larry Lamb.
There hasn't been any new information on the fourth season of
Luther
; filming wrapped on April 8. We're still looking at an autumn release, whereupon poor John Luther shall continue his melodramatic, longsuffering investigations.
Luther's back. Pitted against his most chilling adversary yet, haunted by the ghosts of his past and hell-bent on retribution, he's drawn into a terrifyingly complex case that pushes him closer to the edge than he's ever been.

Idris Elba says: "It's great we've been able to do this Luther special. John is so close to my heart, he's part of me. The fans won't be disappointed with his return – it's explosive and definitely goes up a gear!"
Sherlock
's Christmas special has dominated the news cycles lately, what with this clip released at Comic Con. It shows Benedict Cumberbatch, Martin Freeman, and Una Stubbs reunited - but in 1895! Apparently, the producers decided they just wanted to do a random period episode, and from the way they've been talking, I wonder if they'll even try and justify the shift in the narrative.
Honestly, I thought it could be very annoying and meta, but this - with
its blatant references to Jeremy Brett's Holmes
- looks comfortingly traditional:
Other news: Stephen Moffat let us know the special will be showing in select cinemas around the world. Enjoy that, people who don't live in tiny towns with pathetic movie theaters.
My reviews of
Sherlock
:
Season 3 -
Episode 1 - The Empty Hearse
Episode 2 - The Sign of Three
Episode 3 - His Last Vow
Filming (Father Brown, Endeavour, Inspector Lewis, Vera, And Then There Were None):
Father Brown
has been filming its fourth series at Gloucester Cathedral, but there's no word on whether they're finished with the customary 15 episode run or not. Either way, I suspect we're looking at a January 2016 air date - as the pattern has been so far.
Meanwhile,
Inspector Lewis
is filming its ninth series in Oxford. We've seen tons of set pictures, as well as some very interesting names
in the cast list
(spoilery):
Steve Toussaint (DCI Banks, Scott & Bailey, Line of Duty) joins the cast as a new regular character, Chief Superintendent Joseph Moody. The high flying, by the book CS soon clashes with Robbie Lewis (Kevin Whately) over the latter's more traditional approach to detective work. With forensic pathologist Laura Hobson (Clare Holman) contemplating early retirement, and the new boss piling on the pressure, will Lewis finally decide to call time on his policing career?
Meanwhile, after years of avoiding the thorny issue of family ties, Hathaway (Laurence Fox) is forced to confront his past as his surprised colleagues at Oxfordshire Police are introduced to his father and sister, played by Nicholas Jones (The Suspicions of Mr Whicher, Philomena) and Sally Scott (Vera, Coalition) as Philip N Hathaway and Nell Hathaway.
Also joining the cast for the first of the new films, 'One For Sorrow,' are Steve Pemberton (Inside No.9, Benidorm, Happy Valley) and Helen Schlesinger (The Hour, Casualty) as Ian and Vivienne Tedman, a university lecturer and her husband with connections to the death of psychology student and artist Talika Desai.
Against a murky backdrop of social media, drugs, taxidermy and alternative art, Lewis and Hathaway are called to investigate the death of over achieving student and amateur taxidermist, Talika Desai, by an apparent drug overdose. Ralf Little stars as art agent Sean Wilkinson, Tim Pigott-Smith as taxidermist Jasper Hammond, and Naomi Scott as social media star Sahira Desai.
— Laurence Fox (@LozzaFox) June 1, 2015
My reviews:
Season 8 -
Episode 1 - Entry Wounds
Episode 2 - Lions of Nemea
Episode 3 - Beyond Good and Evil
Endeavour is also filming its four episode series 3 in Oxford. We've seen most of the major characters on set (follow my tumblr for updates), and learned that Dakota Blue Richards will be a new cast member.
Russell Lewis said "Bright, capable and brave, WPC Shirley Trewlove is a very welcome addition to the ranks of Oxford's Finest. While very much a young woman of the 1960s, Trewlove also evokes a very particular kind of timeless British heroine. Betjeman's 'Ring leader, Tom-boy, and chum to the weak'.

The sort of clear-eyed, resourceful young woman one wouldn't be surprised to find behind the wheel of the ambulance in 'Ice Cold in Alex' or keeping Robert Donat company across the moors in 'The 39 Steps.' In Dakota we have found our perfect Trewlove."...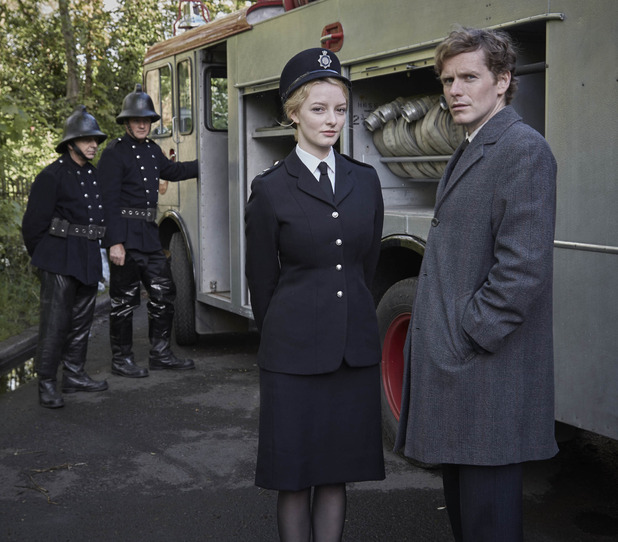 Falsely accused Endeavour Morse (Shaun Evans) was last seen isolated and alone languishing in prison, framed for the murder of Chief Constable Rupert Standish. Endeavour had unearthed corruption at the very heart of the City Force but his investigation had taken a sinister twist. Will his life be back on track? "Live in the shadows long enough…? You forget the sun." And does it resemble the life he'd known?
What of Endeavour's senior officer, DI Fred Thursday (Roger Allam), whose life was hanging in the balance after being shot in the chest? Has Thursday survived serious injury? Is his trademark trilby still hanging on its hook?
And
Vera,
a new favorite of mine, is filming its sixth series in Northern England. Brenda Blethyn's Vera Stanhope will be joined by her new sidekick Aiden Healy (Kenny Doughty - who already has one season under his belt) to crack yet another series of crimes.
Breaking as I write this, we now know that the new adaptation of
And Then There Were None
has just begun filming. My goodness! What a cast!
The scoop
(with some minor alterations from me):
With an illustrious cast in place, Mammoth Screen and Agatha Christie Productions have begun filming a three-part adaptation of the author's masterwork, by Sarah Phelps (The Casual Vacancy, Great Expectations).
1939. Europe teeters on the brink of war. Ten strangers are invited to Soldier Island, an isolated rock near the Devon coast. Cut off from the mainland, with their generous hosts Mr and Mrs U.N. Owen mysteriously absent, they are each accused of a terrible crime. When one of the party dies suddenly they realise they may be harbouring a murderer among their number.
Douglas Booth (Great Expectations, The Riot Club) as Anthony Marston
Charles Dance (Going Postal, Bleak House) as Justice Lawrence Wargrave
Maeve Dermody (Black Water, Beautiful Kate) as Vera Claythorne
Burn Gorman (The Dark Knight Rises, Bleak House) as William Blore
Anna Maxwell Martin (The Bletchley Circle, Death Comes To Pemberley) as Ethel Rogers
Sam Neill (Peaky Blinders, The Tudors) as General John MacArthur
Miranda Richardson (Mapp & Lucia, Empire of the Sun) as Miss Emily Brent
Toby Stephens (Inspector Lewis, Jane Eyre) as Dr Edward Armstrong
Noah Taylor (Peaky Blinders, Game Of Thrones) as Thomas Rogers
and Aidan Turner (Poldark, The Hobbit Trilogy) as Philip Lombard form a stellar ensemble cast.
The 10 strangers include a reckless playboy, a troubled Harley Street doctor, a formidable judge, an uncouth detective, an unscrupulous mercenary, a God-fearing spinster, two restless servants, a highly decorated general and an anxious secretary. One by one they are picked off. Who will survive? And who is the killer? Copies of an ominous nursery rhyme hang in each room, the murders mimicking the awful fates of its 'Ten Little Soldier Boys'.
Renewed (Broadchurch, Grantchester):
Broadchurch
Series 3
Info
/
reviews
Grantchester
Series 2
In the future (Houdini and Doyle, Murder on the Orient Express, Maigret):
Houdini and Doyle
has cast its town leads. Stephen Mangan (
Dirk Gently's Holistic Detective Agency
) will play Harry Houdini and Michael Weston will portray Arthur Conan Doyle. It's set to air in 2016.
Harry Houdini: master magician, escape artist, born penniless and now the highest paid performer in the world and he wants everyone to know it. He refuses to believe in the paranormal. As a professional magician and master of illusion he knows there's nothing supernatural about magic. To him, everything unexplained is a trick, a gimmick, or a fraud.
Sir Arthur Conan Doyle is the creator of the greatest detective of all time – Sherlock Holmes – but is also a passionate believer in the paranormal. Because, having lost someone very close to him, he desperately wants to find a way of communicating with them.
This fundamental difference between the two men leads to conflict...and humour...and competition. High-minded competition in the pursuit of the truth and ridiculous petty competition because they're...guys. But despite all this, they need each other. Doyle needs Houdini because he is gullible. Houdini needs Doyle because he is wrong....
What can we believe? What should we believe? Is cynicism to be admired or is it what makes us human? Is reason the antithesis of hope?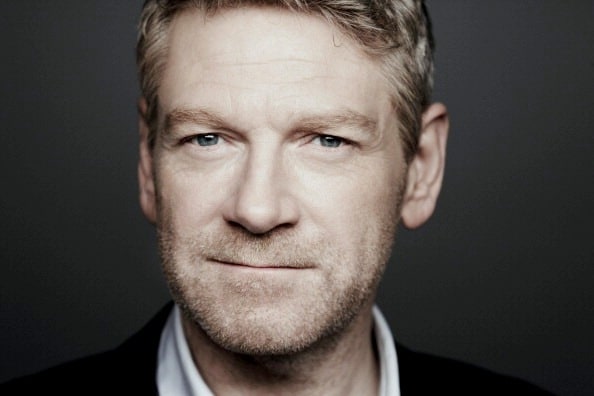 Meanwhile, the
Murder on the Orient Express
remake is going ahead. They've got a writer and, believe it or not, Kenneth Branagh, post-Wallander, is in talks to direct. Since Branagh is, presumably, pretty familiar with the British detective scene, he'll definitely know of David Suchet. Therefore, if he doesn't choose him, but does something idiotic like
casting Alfred Molina
, we'll all know he can't claim ignorance. Personally, I suspect he won't want to cast Suchet, because that obliges him to keep to the TV show's canon - he'll probably want to try something new. If so, Mr. Branagh - beware.
ITV has cast Rowan Atkinson to play Inspector Maigret.
The last English adaptation
was in the 90's, and starred a superb Michael Gambon.
Set in the 1950's in Paris, the first of the two x 120' films, Maigret Sets A Trap and Maigret's Dead Man, will go into production in September 2015....
With his laconic manner, heavy coat and trademark pipe, the formidable character of Jules Maigret first appeared in print in 1931....
On his role as Maigret, Rowan Atkinson said: "I have been a devourer of the Maigret novels for many years and I'm very much looking forward to playing such an intriguing character, at work in Paris during a fascinating period in its history."...
John Simenon said: "Maigret has been part of our family for almost nine decades, and we are bringing together one of the best-known characters in world literature with one of the greatest international stars. I have no doubt my father, like me, would have approved of Rowan's casting and been very excited to see him inhabit his most renowned creation."
And I think that's it. Or is it?
For more murder reviews,
check out my full list.
Longish