Coming soon (Endeavour, Inspector Lewis):
Endeavour
's belated third season will finally be coming to the United States, with the first episode -
Ride
- airing on June 19, and the three successive episodes on June 26, July 3, and July 10. The series will see Morse coping with the dramatic aftereffects of the second season's finale, as well as trying to figure out what course his future will take. I watched the show when it came out it England, and you're in for a treat.
Falsely accused Endeavour Morse was last seen isolated and alone languishing in prison, framed for the murder of Chief Constable Rupert Standish. Endeavour had unearthed corruption at the very heart of the City Force but his investigation had taken a sinister twist. Will his life be back on track? "Live in the shadows long enough…? You forget the sun." And does it resemble the life he'd known?

What of Endeavour's senior officer, DI Fred Thursday, whose life was hanging in the balance after being shot in the chest? Has Thursday survived serious injury? Is his trademark trilby still hanging on its hook?
My reviews:
Season 1 -
Episode 1 - Girl
Episode 2 - Fugue
Episode 3 - Rocket
Episode 4 - Home
Season 2 -
Episode 1 - Trove
Episode 2 - Nocturne
Episode 3 - Sway
Episode 4 - Neverland
Season 3 -
Episode 1 - Ride
Episode 2 - Arcadia
Episode 3 - Prey
Episode 4 - Coda
Its fourth season
has already begun
filming in Oxford. You can find some set pictures here (mind - there are spoilers!), and ITV has already released a
summary and cast list
(even more spoilers!)
The final three episodes of
Inspector Lewis
will hit American screens on August 7, 14, and 21 respectively.
The arrival of a new Chief Superintendent heralds a fresh dawn for Oxfordshire Police, although the high flyer soon clashes with Robbie Lewis over the latter's more traditional approach to detective work. With forensic pathologist Laura Hobson contemplating early retirement, and the new boss piling on the pressure, will Lewis finally decide to call time on his policing career?

Meanwhile, after years of avoiding the thorny issue of family ties, Hathaway is forced to confront his past.
My reviews:
Season 7 -
Episode 1 - Entry Wounds
Episode 2 - Lions of Nemea
Episode 3 - Beyond Good and Evil
Season 8 -
Episode 1 - One For Sorrow
Episode 2 - Magnum Opus
Episode 3 - What Lies Tangled
Filming (Sherlock, Broadchurch, Vera, Dirk Gently):
Meanwhile,
Sherlock
is on its hundredth day of filming season 4. After an eccentric Christmas special that received mixed reviews, the fourth season will hopefully manage to redeem the revisionist BBC blockbuster. Toby Jones has joined the cast as canon villain Culverton Smith. (
Here's all we know.
)
Series four begins with the nation's favourite detective, the mercurial Sherlock Holmes, back once more on British soil, as Doctor Watson and his wife, Mary, prepare for their biggest ever challenge – becoming parents for the first time.
Steven Moffat and Mark Gatiss: "Sherlock series four – here we go again! Whatever else we do, wherever we all go, all roads lead back to Baker Street – and it always feels like coming home. Ghosts of the past are rising in the lives of Sherlock Holmes and John Watson bringing adventure, romance and terror in their wake. This is the story we've been telling from the beginning. A story about to reach its climax…"
Episode 1's DOP, Stuart Biddlecombe, has just
tweeted
that his work on the show is done, so presumably, episode 1 has finished production, while episode 2
is close to done
. If the pattern continues, we should be looking at an airdate in January, 2017.
My reviews:
Season 3 -
Episode 1 - The Empty Hearse
Episode 2 - The Sign of Three
Episode 3 - His Last Vow
The Abominable Bride
Broadchurch has been filming its third and final season since May 23. New cast members include Sir Lenny Henry, Roy Hudd, Julie Hesmondhalgh, Georgina Campbell, Sarah Parish, Charlie Higson and Mark Bazeley.
The new series will herald a brand new case for Miller and Hardy, with the detectives reuniting to investigate a serious sexual assault.

The series explores the consequences of a serious sexual assault as a Dorset community comes under the scrutiny of Hardy and Miller's investigation. Based on a year of research with Dorset-based organisations who specialise in dealing with victims of sexual assault, and police advisors who specialise in investigating crimes of sexual violence, Broadchurch's final chapter looks at the emotional cost to all of those involved and the irreparable damage to friendships and relationships.
My reviews:
Season 1 (2013)
Season 2 (2015)
New Zealand's entertaining cozy mystery series
The Brokenwood Mysteries
has been
recommissioned
and is currently filming its third season, expected to air this fall.
The homegrown murder-mystery series The Brokenwood Mysteries will be back for a third season with the support of NZ On Air. The first two seasons on Prime have attracted a devoted audience and have been a colourful addition to the local drama slate.
Meanwhile,
Vera
began filming its seventh season on June 6, with Brenda Blethyn and Kenny Doughty returning to the chilly moors of Northern England.
My reviews:
Season 1
Season 2
Season 3
Season 4
Season 5
Season 6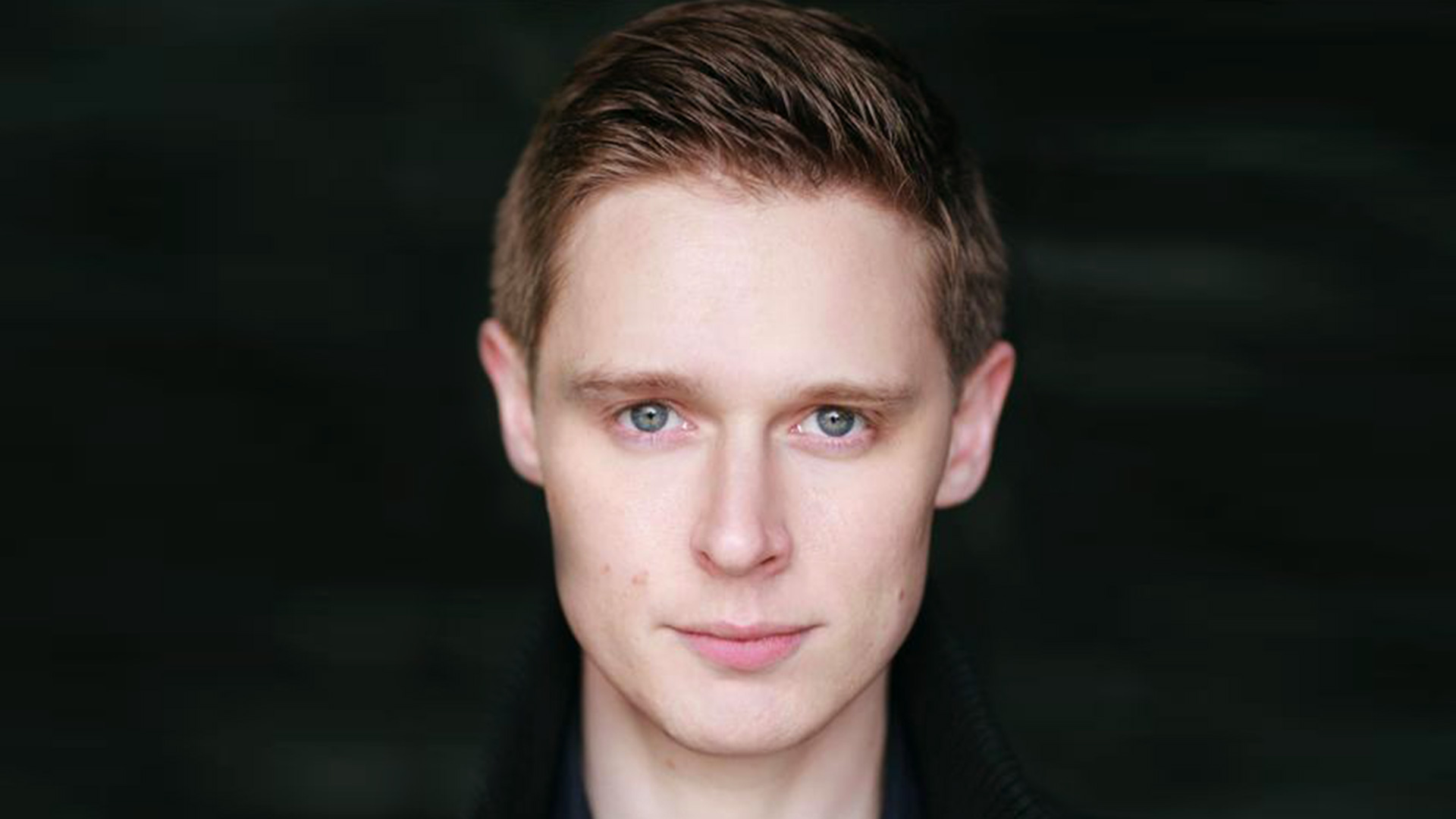 (UPDATE)
BBC America is
adapting
Douglas Adams' series
Dirk Genty's Holistic Detective Agency
as a television show starring Samuel Barnett and Elijah Wood.
This season, Dirk and Todd wind their way through one big, seemingly insane mystery, crossing unlikely paths with a bevy of wild and sometimes dangerous characters, each episode landing them a few random steps closer to uncovering the truth.
Renewed/Commissioned (Grantchester, Father Brown, Witness for the Prosecution):
BBC One
has recommissioned
Father Brown
. Since series regular Alex Price will be busy doing other things, we probably can't expect to see a lot of him. There will be a Christmas special this year, followed - one assumes - by the usual air date in January of next year.
Will Trotter, Head of Daytime Drama, Birmingham Drama Village, says: "I am delighted with how well audiences have taken to the shows….BBC Worldwide and BBC Drama Production have done a fantastic job with Father Brown. To have consistently high viewing figures year on year is phenomenal. It's a real gem of a programme and this is highlighted by its global popularity."…
Father Brown, which has been sold to 162 territories by BBC Worldwide, will continue on BBC One for a fifth year, airing on BBC One in 2017. Series four, which aired in January 2016 had a consolidated series average of 2.1m viewers.
The popular ITV series
Grantchester
has been
renewed
for a third season.
ITV...confirmed that Grantchester, starring James Norton as the crime-fighting clergyman Sidney Chambers and Robson Green as Detective Inspector Geordie Keating, will return for a third series.
Grantchester debuted in October 2014 and attracted a series average of 6.6 million viewers and a 24% share. Series 2 which has been on screen throughout March and early April 2016 has won its slot every week it has been on air, and is currently consolidating at 6.6 million viewers and 26% share of viewing.
After the success of
And Then There Were None
, the BBC has ordered another Agatha Christie drama -
Witness for the Prosecution
- adapted again by Sarah Phelps.
1920s London. A murder, brutal and bloodthirsty, has stained the plush carpets of a handsome London townhouse. The victim is the glamorous and enormously rich Emily French. All the evidence points to Leonard Vole, a young chancer to whom the heiress left her vast fortune and who ruthlessly took her life. At least, this is the story that Emily's dedicated housekeeper Janet Mackenzie stands by in court. Leonard however, is adamant that his partner, the enigmatic chorus girl Romaine, can prove his innocence….
And that's it for now - if you enjoy these shows,
check out my full list
of detective reviews.
If you want to keep up with great TV mysteries, follow my detective news site
Murder! 'Orrible Murder!
on
Tumblr
,
Twitter
, or
Facebook
.